Blue Rabbit Comics was started with the intention of providing emotional stories about real life issues.
It is incredibly important to talk about dark (and typically taboo) topics that many people face in their real lives, letting us know that we are not alone.
We feel strongly about providing this content openly for all and for free. Feeling included, safe, and supported should never come at a price. Unfortunately, making and hosting this content is not free.
Auntie Blue started Blue Rabbit Comics as a not-for-profit endeavor. In order to balance the financial burden of bringing this content to you, there are multiple avenues to support Blue Rabbit Comics and our goals. All income from this project goes back into more content for you to enjoy.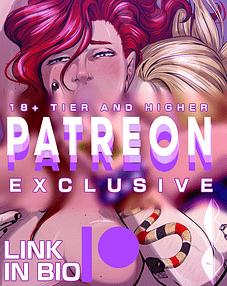 Patreon
Become an official Blue Crew member (and associate producer of Blue Rabbit Comics) and subscribe on patreon! There are currently three tiers, starting at 3 USD. The Blue Crew get access to a lot of exclusive content, including sneak peeks, polls, SFW and uncensored NSFW illustrations, early access to the comic projects, exclusive mini-comics, discounts on the shop, and more! Check out the tiers and see what content is right for you!
Ko-fi
If subscriptions aren't for you, Ko-Fi offers the ability to give one-off donations! Whenever we have an active project going that needs financing, we add it to the "goal tracker". See what projects are in the works and watch as the tracker fills to 100%! Will your donation be the one that pushes the next project forward? Find out by clicking the button below!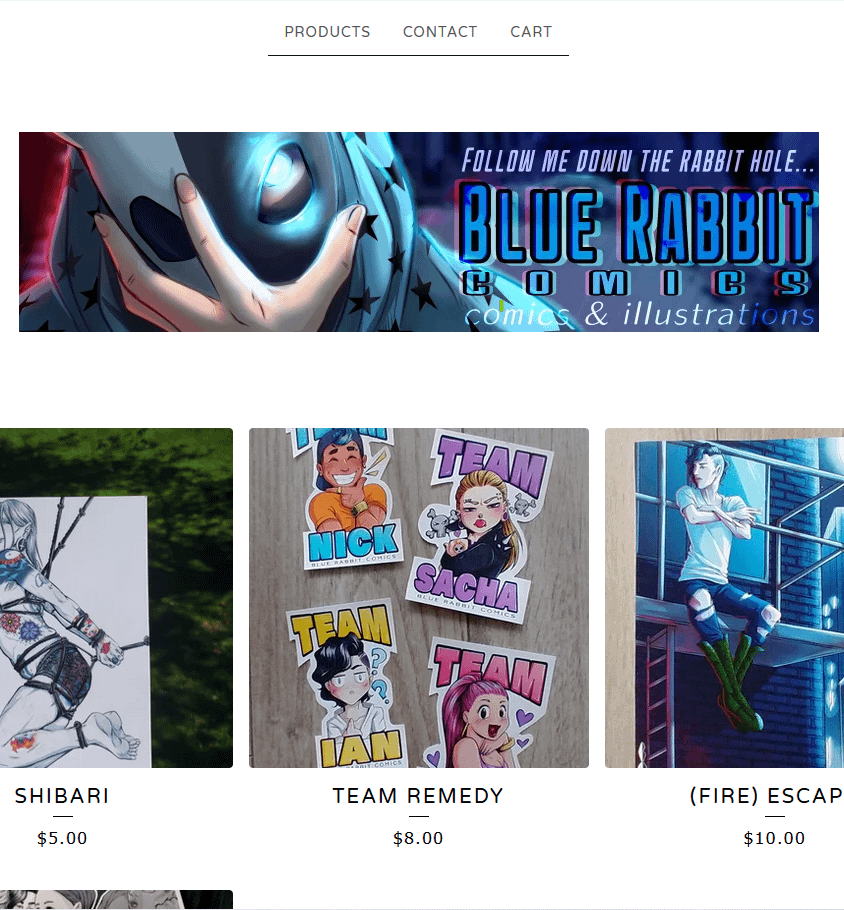 Shop Merchandise
Looking to support Blue Rabbit Comics AND rep the brand? We got you. Check out our merchandise shop, where we sell prints, stickers, printed comics, and more! The shop stock changes every month, so make sure to subscribe to our newsletter to get the update announcement. Everything provided on the shop is printed/prepared by Auntie Blue as ordered and sent in our custom envelopes. When you see the blue- you know your order has arrived!
Thank you for wanting to support
Blue Rabbit Comics
Knowing that we are making a difference is the greatest support we can get! Feel free to leave comments/ emails/ etc voicing your support for our mission!