My Final Appearance This Year!
Trenton Punk Rock Flea Market- Sept 10
After a lot of hard thinking and decision making, I've decided that this will be my last IRL appearance this year…and I will be taking a break next year from tabling. I have a very big project I'm starting in 2023 and I know I will definitely not have any additional time to go to any events/prep for them/etc. I may return to the circuit in 2024, but it all really depends on how my projects go.
In other news, I'm really excited to be at this upcoming event!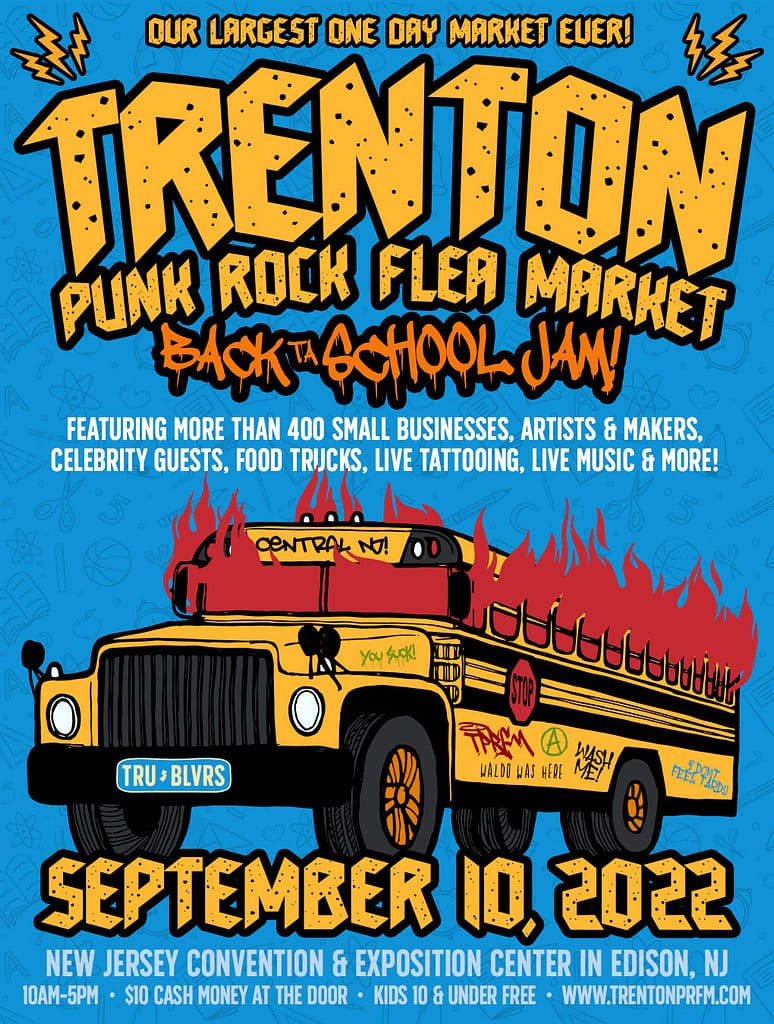 I don't know my table number yet- and there will be a HUGE amount of folks showing up- So be sure you are following me on twitter and IG, where I'll be updating where I am, what I'm doing, how it's going etc throughout the day! (
IG: Blue_rabbit_comics
Twitter: bluerabbitcomx
I'll also be featured in the swag bags, which are handed out to the first 100 people who show up! I only managed to complete 50 items because everything is hand made.
I am really really hopeful about this event. Not just that I will do *ok* but also that I think it will be very fun to attend! I can't wait to go- and I hope I don't get too tired and burn out. Come see me at this event this weekend- I can't wait to see you!!!